About Us
Pat Hogan totalhealth Pharmacy, Galway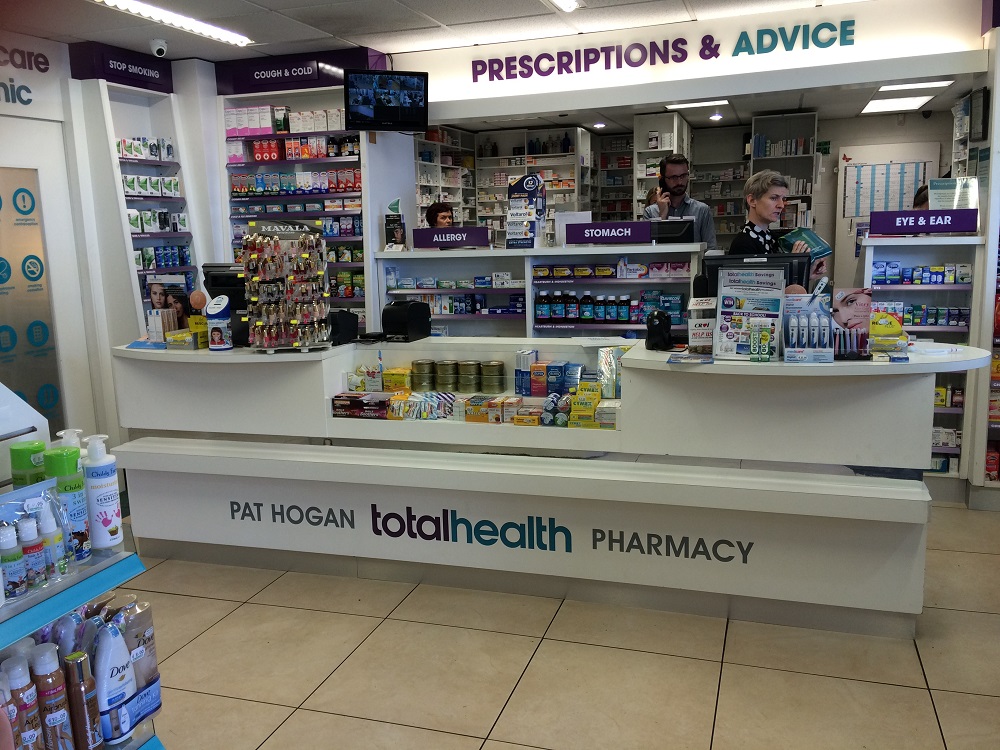 Pat Hogan totalhealth Pharmacy is a family owned and run community pharmacy in Galway City in the west of Ireland. The shop was opened by Pat and Erin Hogan in 1987.
Since the day the shop opened, Pat and Erin and the staff have believed that talking to your customers and getting to know them is key to a successful community pharmacy. It is not unusual to see neighbours meet in the shop and sit for a chat with each other and the staff. Some of the staff have been with Pat Hogan Pharmacy for decades and at times the shop can feel like the village square!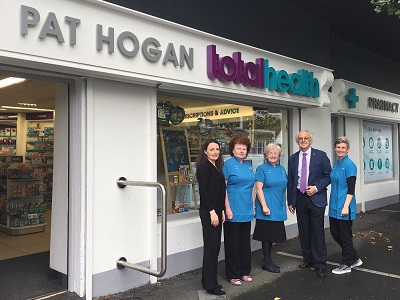 Pat, Erin and their daughter Laura, decided to join the totalhealth Pharmacy Group in 2016. totalhealth Pharmacy is a group of over 70 independently owned pharmacies that came together to bring extra services and great value to their customers. Pat Hogan totalhealth Pharmacy is now offering an expanded range of services including testing for blood pressure, fitting compression stockings, flu vaccines, blister packing, diabetes advice and hearing tests. With two full time pharmacists and three pharmacy technicians on duty during the week, there is always someone available to talk and advise. Neil Gallagher was appointed Superintendent Pharmacist in 2016 and oversees the running of the dispensary.